NerdyMind Careers
---
Do you consider yourself a NERD?
The team at NerdyMind consists of professional project managers, system engineers, talented designers, meticulous developers, and experienced digital strategists. We love bringing our signature boutique service experience to organizations and teams of all shapes and sizes, and we're always on the hunt for smart, dedicated, funny people! Even if we don't have a position posted below, we encourage you to send us a message via our contact form if you think you could be a good fit for our team. We'll certainly keep it on file and contact you in the future if something opens up (we really do that)!
Open Positions
These positions are currently open.
"Perks & Bennies"
Why should you want to work here?
Unlimited PTO
---
You simply take time off when you need it. Life is so important, and we want our NERDS to live it. A healthy work/life balance is promoted here.
Insurance
---
The overall health of our NERDS is so important to us! We offer a variety of insurance packages that include medical, dental, and vision.
---
Other benefits include work from home (optional), monthly check-ins, yearly salary reviews, performance bonuses, fun team events, and MORE!
Simple IRA
---
NerdyMind offers employees a Simple IRA savings plan to help with retirement, and we match up to 3% of your contributions! Free money? Yes please.
Culture? We keep ours simple.
---
Maintaining a positive work community is extremely important to the leadership team at NerdyMind. We've worked traditional corporate jobs in the past—picking up on the good and the bad along the way while paying close attention to the people side of the business. With that experience under our belts, we decided to create a high voltage work environment that is caring, balanced, dedicated, and fun. There might not be a ladder to climb at NerdyMind, but the learning opportunities and the fun times are abound!
---
It's easy to get complicated. We keep it simple by caring.
NERD Code
We're more than 1's and 0's.

Collaborative
We love working with teams.
---
Creative
We love to build things.
---
Systemic
We like business systems.
---
Authentic
We're proud to be NERDS.
---
NerdyMind Leadership Team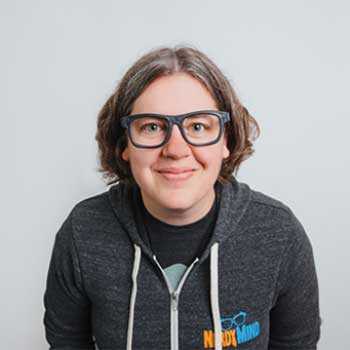 Mary Merritt
President and CEO
Mary Merritt has been throwing pixels and building digital experiences since the early 2000s, and she loves using that background to help NerdyMind clients navigate strategic crossroads. In addition to all things digital, Mary enjoys studying the fine art of woodworking, playing & listening to music, writing, watching movies, cooking, and spending time with her best friend and husband, Peter.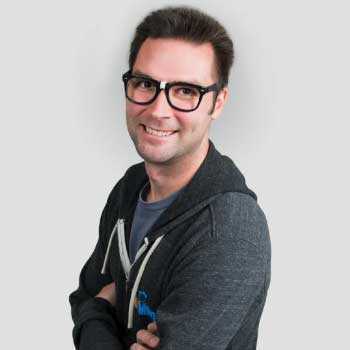 Matt Rakowski
Partner and COO
Matt brings 15+ years of experience in IT project management, centering on enterprise software consulting and service operations. He was born and raised in Detroit before coming to Fort Collins in 2008, where he met and married his beautiful wife Chelsea. Matt enjoys hiking, fishing, watching NFL football (go Broncos!), sitting down to play a board/video game, and visiting with friends and family.
We're NERDS, and we're pretty proud of it.
---
It's true. We believe in inclusion, we believe in caring, and we know there are always lessons to be learned and improvements to be made. We don't just say the words "servant leadership," we live those words in our day-to-day interactions with one another, and we believe in the power of positive energy. We're NERDS, and we're proud of it!