We have a whole team of NERDS, but please meet the
NerdyMind Leadership Team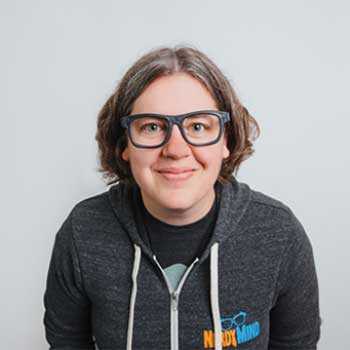 "My favorite design is the one that converts the most."
Mary Merritt
President and CEO
Mary Merritt has been throwing pixels and building digital experiences since the early 2000s, and she loves using that background to help NerdyMind clients navigate strategic crossroads. In addition to all things digital, Mary enjoys studying the fine art of woodworking, playing & listening to music, writing, watching movies, cooking, and spending time with her best friend and husband, Peter.
While Mary is a lover of technology, she is thankful to have experienced childhood prior to smartphones and social media. As a child, you could find her fishing, hiking, playing ghost in the graveyard with friends, building treehouses, riding bikes, playing sports, breaking her dad's tools, and drawing.
Mary started NerdyMind in 2011 so she could share her (sometimes hard-earned) experience with a variety of organizations. Each company faces different challenges at every stage of its lifecycle, and Mary has experience maneuvering around many of these different roadblocks.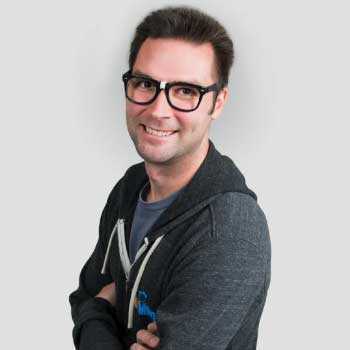 "Process runs the business. People run the process."
Matt Rakowski
Partner and COO
Matt comes to NerdyMind with 15+ years of experience in IT, and a heavy background in IT project management centering on enterprise software and service operations. He is a local graduate from the CSU College of Business with a degree focusing on management and entrepreneurship. He worked a variety of IT jobs from Geek Squad tech support to worldwide ERP project management consulting.
Matt was born and raised in Detroit Michigan before coming to Fort Collins, Colorado in 2008. He fell in love the moment he came to visit the CSU campus and has stayed in town where he met and married his beautiful (and much smarter) wife. Matt enjoys a variety of activities from the very Colorado-centric hiking and fishing, watching NFL football (go Broncos!), sitting down to play a board/video game, to just visiting with friends and family. He also really enjoys exploring the globe and has traveled as close as Canada and Mexico, and as far as various countries in Europe and Asia.
Matt joined the NerdyMind herd in 2017, and is super excited to be a part of the team where he loves the challenge of managing multiple projects throughout the project lifecycle!
Do you think NerdyMind could be good fit?
---
Schedule a chat with us.
We'll get back to you within 24 hours with some available times to meet. We look forward to learning more!
Call 970-449-6868 or fill out our contact form.