Google Ads Access
A Nerdy Guide
Updated May 2023
---
Learn how to grant NerdyMind access to your Google Ads account! We have a Google MCC (My Client Center), which allows us to securely manage all of our accounts from one dashboard. See instructions here:
1. Go to https://ads.google.com, and make sure you are logged into the correct account (you should be logged into the Gmail account that is associated with the Google Ads account).
---
2. Find your Google Ads Account ID. It is formatted like this XXX-XXX-XXXX (10 digits), and it is located on the top right corner of your account when you are logged in. Please see the screenshot for reference.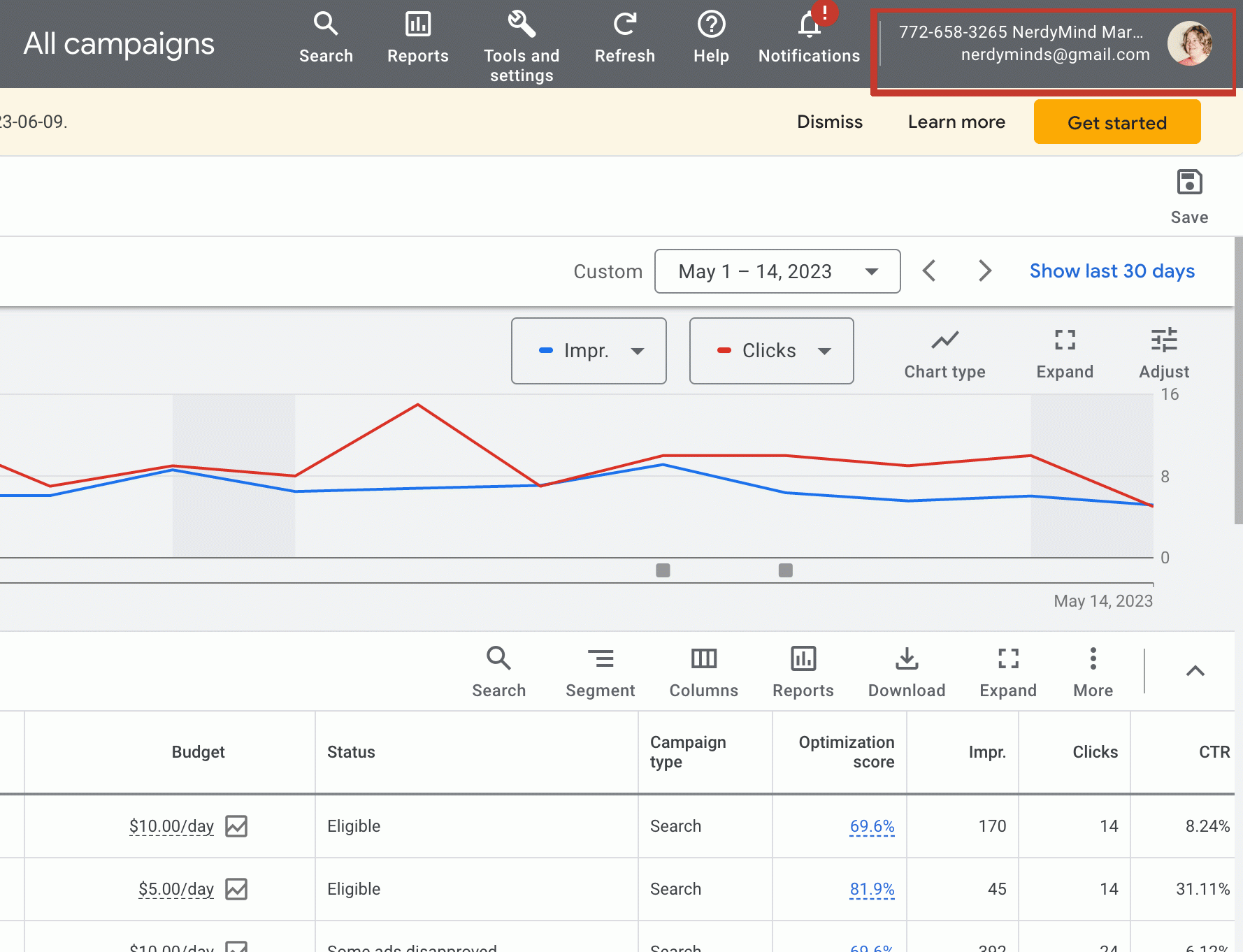 ---
3. Once you have your 10-digit Google Ads Account ID, send it over to marketing@nerdymind.com.
---
4. The NerdyMind team will then request access through our Google Client Center.
---
5. You will get an email that we have requested access. Simply approve the access request, and we're in!
---
You can remove NerdyMind from your account at any time!